What kind of packing do a3fakeid use?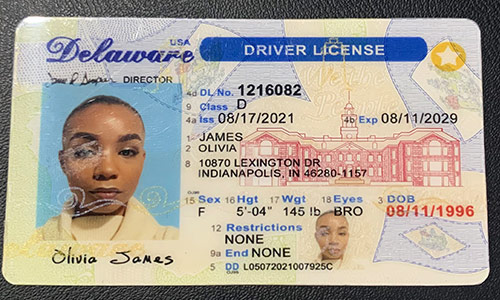 We would use disguised packaging like hiding them in jewelry boxes OR contract papers OR vip card envelopes OR cartoon stickers on the surface of fake IDs to avoid being confiscated by the customs.
How to remove the residual glue on the fake ids card?
Wipe with alcohol first, if it doesn't work, blow with a hair dryer for a little while and then wipe off the residual glue with a tissue. Remember not to heat it for too long and wipe it too hard.
How soon will the fake ids arrive?
Fast shipping: 6-7 days for production, extra 6-10 days for delivery;
Free shipping:6-7 days for production, extra 12-15 days for delivery;
And you can contact us if you want to pay more to speed up production.
Does each order have a copy Drivers' License?
All orders come with free duplicates for each person within your order.
Is it possible to purchase only the digital version of the Drivers' License?
Yes, you can place an order first, then contact us with the order number, we'll tell you how to pay for it.
What are our after-sales guarantees?
We provide free after-sales service guarantee in the following cases: detained by customs, wrong card information made, wrong parcel sent, serious overtime.
Is there a discount for group orders?
a3fakeid.com also provides great discounts for group order:2-3 fake ids: $90 each; 4-9 ids: $70 each; 10+ ids: $60 each. When you place all orders and click to pay, the price will be automatically discounted to the discounted price. Besides, as long as the shipping information is the same, they are all counted as one group order regardless of the inclusion of multiple state orders.